The Role of Movement in the Complete Education of Man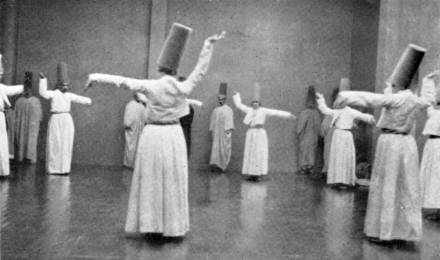 Sometimes one of life's accidents—misfortune, a deeply moving encounter—rattles the relatively factitious and solid edifice that a human being has built up for the comfort of his existence. Shaken to what he believes to be his roots, he is burned for an instant by the fire of a question, a doubt: who am I? why am I living? where am I going? At this moment of reality, he thinks. But such moments are almost always exceptional and accidental, particularly for the specialized men—conditioned by social attitudes, withdrawn into vicious circles in the shadows of their consciousness—that our modern civilization produces in abundance. But the edifice's semblance of balance is rarely compromised in a serious way. For the question "who am I," civil status, first names, last names, positions, professions, titles, ranks, social circles, mirrors, ambitions, vanities and laziness are there to give the pretense of an answer. If the person is of a slightly speculative nature, his little internal philosophy also keeps answers to these rattling questions—brilliant, consoling or approximative answers—in reserve. And man, that phantom vessel, sets off again under his illusory rigging on the waves of this world where, at times, a real vessel leaves its wake.…
[The complete text is available in the printed copy of this issue.]
Copyright © 1991 Mark Polizzotti
Reprinted by permission of City Lights Books
This webpage © 2002 Gurdjieff Electronic Publishing
Featured: Spring 2002 Issue, Vol. V (1)
Revision: April 1, 2002
Translated by Mark Polizzotti from the anthology he edited, The Powers of the Word: Selected Essays and Notes of René Daumal, 1927–1943, City Lights (San Francisco), 1991. One of the most gifted literary figures in France in the early part of the twentieth century, René Daumal was a genuine seeker of truth and spent the last fourteen years of his life studying the teaching of Gurdjieff.