Facts, Fictions & Speculations

A Two Title Review
[A review by J. Walter Driscoll of An Introduction to Gurdjieff's Beelzebub: a Modern Sufi Teaching Tale, by Anna Challenger (from which we are pleased to present Chapter Four in this issue) and Metanoia: Beyond the Mind We Go, a novel by Len Maurice. Challenger and Maurice have written the first books to focus on Beelzebub's Tales since A. R. Orage's Commentaries (1961) and J. G. Bennett's Talks (1977).]
It's been almost 50 years since G. I. Gurdjieff's seminal Beelzebub's Tales to His Grandson, the most enigmatic of his three books, was published. Largely ignored (except by students of his teaching) but, like his teaching, quietly influential, the book's impact is only recently beginning to register in popular and academic culture. There is an enormous literature documenting Gurdjieff's ideas, teaching and influence, but Anna Challenger and Len Maurice have written the first books to focus on Beelzebub's Tales since A. R. Orage's Commentaries(1961) and John G. Bennett's Talks (1977).

Thousands of years old by earth's scale of time, and recently reinstated as a member of the celestial hierarchy, Gurdjieff's Beelzebub is no regular devil. In fact our ordinary notion of evil devils is one of the many conventional ideas shattered by reading Beelzebub's Tales. Gurdjieff's book is a vast, intricately woven collection of instructive stories told by Beelzebub to educate his grandson, Hassein, during an intergalactic voyage. Many of the tales describe the tragically abnormal behavior of the strange "three-brained beings" who populate the planet earth. Beelzebub observed and visited earth during the aeons he was exiled to the planet Mars for his youthful and revolutionary interference in "the government of the World."
An Introduction to Gurdjieff's Beelzebub
a Modern Sufi Teaching Tale
by Anna Challenger
Ph.D. Dissertation, Kent State University, 1990, 174p.
Available from U.M.I. (800)521-0600
Dr. Challenger's dissertation is the first I know of to focus entirely on Beelzebub's Tales. Dr. Challenger spends almost 30 pages trying to establish that Gurdjieff's book is a Sufi teaching tale. One senses the necessary academic posturing for the Dissertation Committee here, both in her reliance on the very questionable assertions of Idries Shah to establish Sufism as the origin of Gurdjieff's teaching and in her frequent reliance on J. G. Bennett's enthusiastic—but sometimes too abundant—speculations to shore up her arguments on the importance of supposed Sufi sources.
After setting a cultural context for Beelzebub's Tales, Challenger examines how "Gurdjieff religiously tries to break down man's current way of perceiving the world and to establish a complete reorientation of understanding." She relies persuasively on convictions that have emerged from her obvious familiarity with the depths and intricacies of Gurdjieff's writings. Challenger concludes her extended discussion of Gurdjieff's theory of art by drawing attention to the concept of objective art as a "Legomonism," Gurdjieff's term for a means "of transmitting from generation to generation information … through … initiates." This seems more than a merely theoretical idea since part of Challenger's thesis is that Beelzebub's Tales are a demonstrable example of the transmission of objective knowledge to future generations.
Challenger's sketch of the book's complex structure, as well as her thoughtful interpretation and concise analysis of the meaning, value and purpose of a few of Beelzebub's core tales, provide a glimpse of the deeply considered understanding each of us must find in our own reading. She convincingly renders her essential thesis that Beelzebub's Tales is a psycho-spiritual parable and universal "Teaching Tale" that can help readers achieve a quite new understanding of themselves and their place in life.
Challenger's dissertation provides a first and credible academic examination of Gurdjieff's book and concludes by reminding us that:
It becomes evident in all of this that Beelzebub's Tales needs to be brought back into focus as Gurdjieff's major literary work. His insistence that it be approached first of his writings needs to be reconsidered. 'Taking the easy way out' and circumventing the Tales goes against the very essence of Gurdjieff's teaching, which is to grow through making conscious efforts. There is no doubt that Beelzebub's Tales demands effort. This introduction to the Tales barely grazes the surface; a thorough analysis of the book, if it were possible to write one, might be the project of a lifetime. But the point is that if one is to take Gurdjieff seriously, it only makes sense to follow the thinking of Gurdjieff's Russian merchant, and "to go the whole hog including the postage;" [Beelzebub's Tales p.37] this means grappling seriously with Beelzebub's Tales or abandoning Gurdjieff altogether.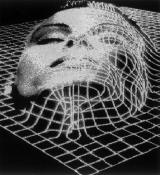 Metanoia
Beyond the Mind We Go

A Novel by Len Maurice

Bournemouth, U.K. Bellman Books, 1995, 196p.
Available at: http://www.bellman.demon.co.uk/metanoia.html

Imagine being born on an earth increasingly populated by females who have the potential secondary characteristics of both sexes and are genetically programmed to reproduce only once in a lifetime. (So much for sexual domination and abortion.) Such is the world a century from now, as envisaged by Len Maurice in his novel, Metanoia. Galactic forces, loosely modeled on those described in Beelzebub's Tales have intervened on Earth to eliminate burgeoning overpopulation and pollution that are beyond the control of Earth's many governments.

Metanoia's main character is centenarian, Dr. Robin Plowright. A brilliant former politician and Economics professor, recently installed as Chancellor of the University of Toronto. Plowright is still in her prime, despite being more than 100 years old. The story pivots around her search for the truth about two questions:
what caused the radical biological change from sexual polarity in humanity around the end of the 20th Century?
to whom is humanity indebted for the planet's unlimited supply of gratuitous energy rods that ended global warming and rampant pollution, also around the end of the 20th Century?
Her pursuit of answers leads her to:
collaborate with Psychology Prof. Denni Godoit ostensibly from the University of Montreal but conveniently a reincarnate from Sirius;
study her dead uncle Arthur's diary accounts of the time of the changes which contain detailed descriptions of the weeks when earth was blanketed by radiation and the initial changes were imposed on the planet by a powerful horned alien space fleet commander called Hassein;
discover the obscure writings of one G. I. Gurdjieff, from the middle of the 20th Century, who wrote the story of Hassein's grandfather, Beelzebub.
Maurice's ideas about higher consciousness and reincarnation (or co-incarnation in this novel) pivot on his interpretation of what Gurdjieff calls the "Okipkhalevnian-exchange-of-the-external-part-of-the-soul" or "exchange-of-the-former-being-body-Kesdjan." The exchange or substitution relationship between higher bodies after the planetary unbodying is quite beyond this reviewer's ability to verify. Nevertheless, Maurice's use of these ideas raises interesting speculative questions.
The Canadian setting and characters are convincing rendered here. (As an expatriate Montrealer, this reviewer enjoyed Denni Godoit's realistic Quebec patois.) Maurice's character development and the events of the plot provide an engaging well crafted story about an intergalactic trans-corporate energy conspiracy. Robin's speculations with her pregnant spouse and academic partner Toni about her cerebellum research and, with Denni Godoit, about the energy conspiracy, provide Maurice with opportunities for speculation about Gurdjieff, his writings and ideas.
Maurice regards Beelzebub's Tales as "the first complete synthesis of ancient sciences from many parts of the East." Metanoia brings some of Gurdjieff's ideas on cosmology and psychology to a wider audience in the guise of contemporary science fiction. Some may well dismiss a fictional treatment of Gurdjieff's book as a distortion. However, Beelzebub's Tales is also a novel, but more than that, it is also a legomonism and vehicle for Gurdjieff's teaching. Len Maurice's novel is a well written, thought provoking work of science-fiction that provides him with a platform for interesting speculations on the neurology of consciousness and possible variations of reincarnation.
~ • ~
Certainly, Gurdjieff intended Beelzebub's Tales to play a pivotal role in the transmission of his ideas. Challenger's dissertation and Maurice's novel each explore a different approach to the growing legacy of Gurdjieff's Beelzebub. Both these books succeed in communicating their authors' sincere struggle to breach the deliberate and rigorous obscurity of style and content within which Gurdjieff safeguarded his teaching.
Copyright © 1998 J. Walter Driscoll
This webpage © 1998 Gurdjieff Electronic Publishing
Featured: Fall 1998 Issue, Vol. II (1)
Revision: January 1, 2000